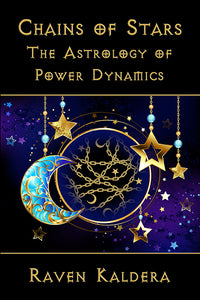 Astrology books about relationships are widespread, but so far no one is discussing the astrology of negotiated unequal relationships—commonly referred to as Dominant/submissive, Master/slave, Owner/property, or Leading/supporting.
This book was compiled from the study of hundreds of charts from people involved in power dynamic relationships of many kinds. It Is designed to help partners figure out how to improve their hierarchical relationships using the power of the planets and the cosmic clock.
Come in and find out what kind of a "Person in Charge" or "Person Who Follows" you are!