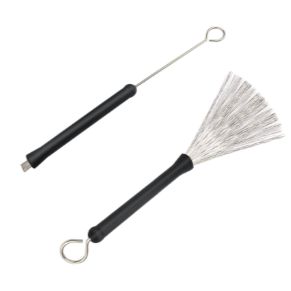 Our expanding and contracting Nerve Brush is made from fine gauge wire.  Use it to stroke and brush your partner into electrifying joy.  Brush retracts into the handle for ease of storage.  
Used with our Violet Wand Body Probe.
Sold only as an adult novelty Due to the nature of this product, no returns allowed if packaging is unsealed. Item is for use by consenting adults only as Novelty Items, Fashion Accessories, or Sexual Toys. We assume no responsibility for Unsafe, Improper, or Illegal use of these items. Please be Safe, Consensual, and always use Common Sense!