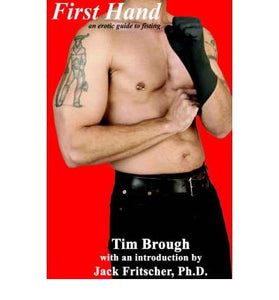 First Hand is much, much more than an erotic guide to fiction. It is a resource guide, collection of personal stories and anecdotes, history, and comprehensive and concise "How-To" manual to Fisting in addition to the erotica.

I have read a number of books that examine anal sex, but found Brough's book most thorough and complete when it comes to information that every good bottom should know to be clean and ready for when the penetrating moment arrives. As manual and erotica for the fisting community.

The books has nine chapters, if you include Dr. Fritscher's introduction.
The chapters include segments on the following:
anatomy
play "guides" and instructions
the chapter with the Doctor and therapist
a segement on clubs community and the web
...and the 'first hand' accounts that make up the interviews.
Author: Tim Brough