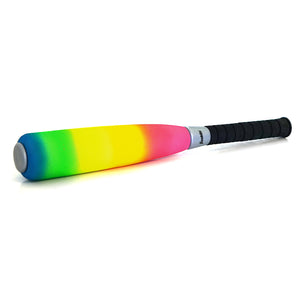 This bat may look like sunshine and fun but it packs quite the punch. The foam exterior is hiding a weighted core, each bat weighs about 3.5 lbs!
We call this rainbow monster the enforcer because once you break it out, the target of your swing will be compelled to obey.
Sold only as an adult novelty Due to the nature of this product, no returns allowed if packaging is unsealed. Item is for use by consenting adults only as Novelty Items, Fashion Accessories, or Sexual Toys. We assume no responsibility for Unsafe, Improper, or Illegal use of these items. Please be Safe, Consensual, and always use Common Sense!